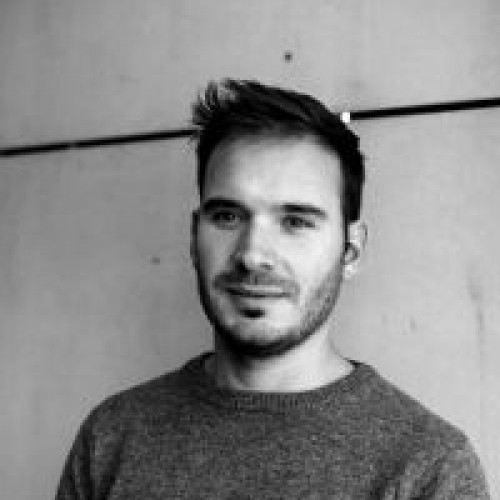 © Hailing Wang
Thibault Dille is a Belgian accordionist, pianist, singer, composer, arranger, artistic director, teacher and producer born in 1987 in Brussels.
At a young age, his love for music led him to take various instrument and music theory courses. He pursued these interests all the way to the Higher Conservatory, where he obtained the diploma with the highest distinction.
Thibault is an artist known for his presence, elegance and virtuosity. « He plays sensitive and refined music like waves of melody lines that lavish the audience in warm and decisive rainbow colours » (Jazz Halo). The stage is where he belongs, where he releases his blazing energy, in total complicity with his partners.
However, his talents are not limited to the stage. Thibault is a reinventer of sounds, a prolific composer – « inevitably, a great improviser, and a leading authority in the world of jazz, Brazilian tunes and music in general », with great openness towards and respect for all styles of music.
In his young career, Thibault Dille has already performed in Belgium, France, Luxembourg, the Netherlands, Switzerland, Germany, Portugal, Italy, Greece, Hungary, Kosovo, Poland, Vietnam, Japan, Brazil, Canada, and the USA. Her regularly appears on TV and on the radio, has recorded over 30 CD as a leader or as a sideman. In 2009, he was rewarded with the " Toots Thielemans Jazz Award ", and was nominated in 2011 for the « Sabam Jazz Awards ».
He is also the founder of « Thibault Dille Productions », a musical creation agency for commercials, theatre and film scores, he teaches jazz at Koninklijk Conservatorium Brussels since 2021 and he is often called upon for juries and masterclasses. He recently wrote several books synthetising his vision of musical pedagogy.
Thibault Dille has played and recorded, among others, with :
Jazz : Lionel Suarez, Daniel Mille, Charles Loos, Diederik Wissels, Magic Malik, Nicolas Kummert, Michel Massot, Fabien Degryse, John Ruocco, Bruno Castelluci, Stephane Mercier, Lorenzo Di Maio, Sarah Klenes, Bart De Nolf, Jean-François Prins, Christophe Wallemme, Helge Norbakken, Minino Garay, Christophe Hache, Jeremie Ternoy, Alexis Therain, Didier Ithursarry, Patrick Goraguer, …
World Music : Rachid Taha, Salif Keita, Swami Jr., Luiz Melodia, Nailor Proveta, Zé da Velha, Silverio Pontes, Mamani Keita, Tcha Limberger, Alejandro Barcelona, Orchestre International du Vetex, …
Pop/Chanson : Bernard Lavilliers, Amandine Bourgeois, Camille Lou, Saule, Joel Favreau, Jacques Bonnaffé, Nina Morato, Coba, …
Musicals : « Evita » (Tim Rice / A. Lloyd Weber), « Sunset Boulevard » (Black, Hampton / A.Lloyd Weber)