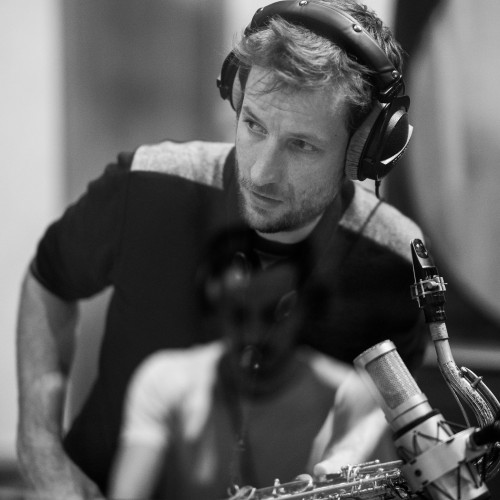 Saxophonist, clarinetist and composer, Tom Bourgeois graduated from the ENM of
Villeurbanne and the Royal Conservatory of Brussels (jazz section). Influenced by Diederik Wissels' composition classes, he has developed a language oscillating between modern jazz and
technical issues of contemporary music.

Also active in the world of cinema, he has written music to around twenty soundtracks for short- and medium-length fiction movies and
documentaries as well.
He has collaborated with the Belgian director, Maxime Coton on many occasions: "The Mechanics of Bodies" 2011, "At Work" 2012, "Children of
stones "2013," The Unknown Soldier "2014," A little story before going to bed "2015,
"After the Factory" 2019, or the web-series "Virages 2020" for RTBF.

Tom is a winner of the "Trio 2019" program, organized by the 'Maison du Film Court' in Paris.

In 2016, Tom composed a collection of 30 pieces for solo piano, called "September".
In 2020, also in collaboration with the pianist Léna Kollmeier, he released a second collection
of pieces with the title "Archipel". His piano-solo projects are accompanied by the work of videographer
Camille Sultan.

Also active as a musician, Tom composes in very different styles (jazz, song,
experimental, large ensembles).
He is also in demand as a sideman in groups like "Aishinka", "Odil",
"Vestige" "Margaux Vranken Group", "Jelle Van Giel Group", etc…

In 2016, Tom created the group `` Murmures '', an acoustic quartet with an original line-up.
He released a double album in 2018 with the German label 'Neuklangrecords'.
In 2019 the group recorded a live album at the famous BauerStudios; the vinyl of this performance is part of the
'StudioKonzert' series, recorded live on analog, released in 2020.
In 2022, a second double-album was released. The repertoire of personal compositions
oscillates between a record with the quartet "Murmures" and a second record with a bigger ensemble,
called "Rumors",echoing between the two albums.

In 2022,he also released his first solo album entitled "Solos" on the label Mogno, as well as
the album of the duo "Moanin'Birds" ,with Brazilian double bassist Fil Caporali.