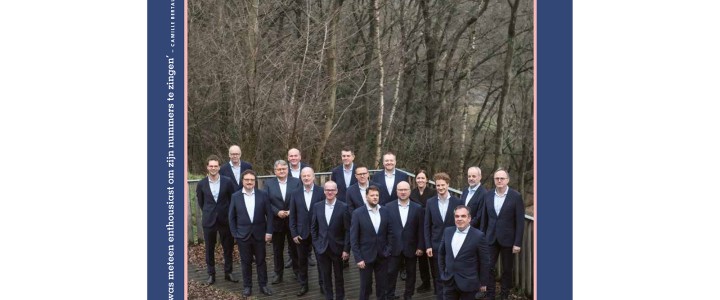 Brussels Jazz Orchestra celebrates a pearl anniversary and takes over an almost complete edition of Jazz&mo' magazine.
A world-class big band as guest editor, and at the same time as subject.

Founding Fathers Frank Vaganée, Marc Godfroid and Serge Plume, among others, talk about how they 'just wanted to play some big band'. Camille Bertault collaborates with BJO on the bold project Gainsbourg. With Nathalie Loriers, the rhythm section claps out its confession. Illustrator Tim Acke is Musing on Music. Maria Schneider writes a column about an unforgettable evening. With Michael De Cock, the big band occasionally goes strange in the theatre. The crchestra council gives other angles. We pull behind the scenes. And we also welcome a new member to the orchestra.

The timeline guides you through the highlights and discography. You will find out where you can take lessons, a masterclass or an internship with whom.

And further: Maarten Weyler pays tribute to all big band leaders and organisers. Rapper Zediam is young and great. Dieter Limbourg takes us through a bit of big band arrangement theory and Leon Lhoëst does a dessert. We serve up a quirky selection of new albums and with Vitja Pauwels we talk about Drift By/Sink in. Cover artist is Rinus Van de Velde (for STUFF.).

Don't have a subscription to Jazz&mo'? Order your copy here. The magazine is only available in Dutch.