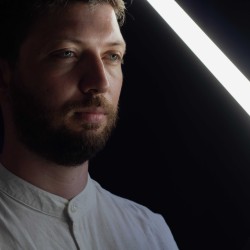 Gabriele di Franco, born in Italy and currently residing in Brussels is a multi-award-winning composer, writer, and guitarist, working in the contemporary field.
Gabriele is fascinated by storytelling and music and is interested in collaborations and explorations of new approaches to narration.
He defines himself as an ambiguous artist: living that undefined space between jazz, classical, and world music, focusing on deepness and consciousness in the process of making choices. In other words: composing.