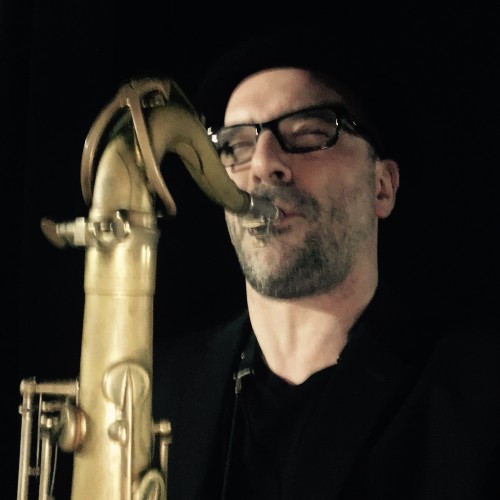 Hervé Letor
Instruments : Saxophones
Date of birth : 16/12/1973 - Frameries
Hervé LETOR
begins to learn music at the age of 14 in the class of percussion and saxophone of the Academy of Mons. After these classical studies at the Academy, he also studies classical music at the conservatory but very quickly, he decides to devote himself to jazz.
---
First, he learns drums under the leadership of Bruno CASTELLUCCI and at the same time, he takes private courses of saxophone with Fabrice ALLEMAN. Next, he learns saxophone and harmony with Steve HOUBEN, Arnould MASSART, Pirly ZUSTRASSEN at the Conservatory of Bruxelles, where he obtains a " FIRST PRIZE" in 1999.
He plays several intruments, mainly the saxophone but also the flute and percussion.
He is a very flexible and versatile musician who is at ease in various styles : jazz, funk, pop, blues, rock, fusion.
---
---