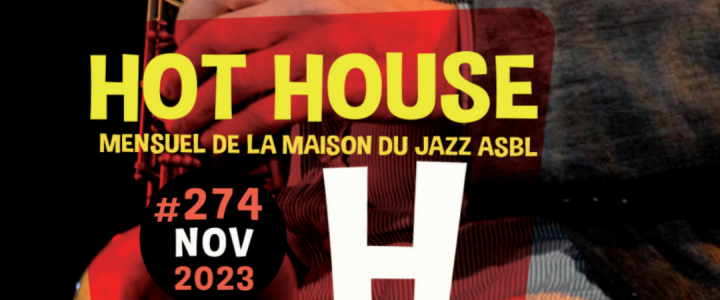 Hot House n°274 online
Hot House No. 274 is online! If you're a member of the Maison du Jazz, you've already received your paper copy. An informed reader...
Our headliner for our November activities, and on the cover, Steve Houben. In partnership with the Conservatoire Royal de Liège, of which he was director, we are devoting a special evening to him on 15 November to retrace his career in pictures and music. He will be there. And if you'd like to be there too, don't delay! Admission is free, but booking is essential.
In this issue : A look back at Steve Houben's career and an interview with Liège guitarist Stéphane Martini.
👀 All the info can be found via the link below.